Viber 9.6.5 Latest Version For Apple Mac Free Download
Viber 9.6.5 For Apple Mac is an online video along software . its a most popular and worldwide distributed and used for video and audio calling.you can send a message, audio and video call with free of cost throughout the world. No need to install any extra software. Just download and install and make your own idea and starts gossips with your love ones any where in the world.it can also be used as an mobile application on your Apple phone . provide high quality video calling. Group conversation provided. Ayou are also be able to send photo in group and any contact of your loved ones. Viber is an instant messages solution.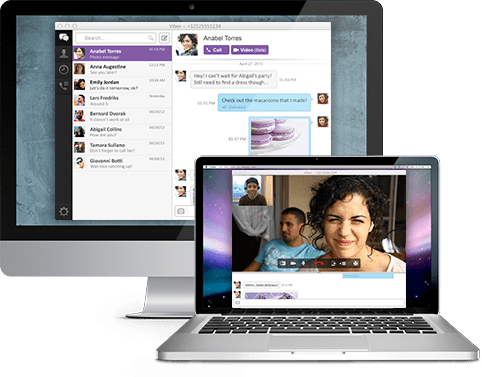 Viber 9.6.5 Latest Version
The Viber desktop client to your desktop account you must provide your phone number and the app will connect with the client installed on your mobile devices. Viber will sync all your contact in your mobile phone. after synchronizing its allow you to make calls or send a message to your friend and loved ones in no time. This application is able to work with various audio or video input sources can send a text or audio notification and provide a client for the most popular devices.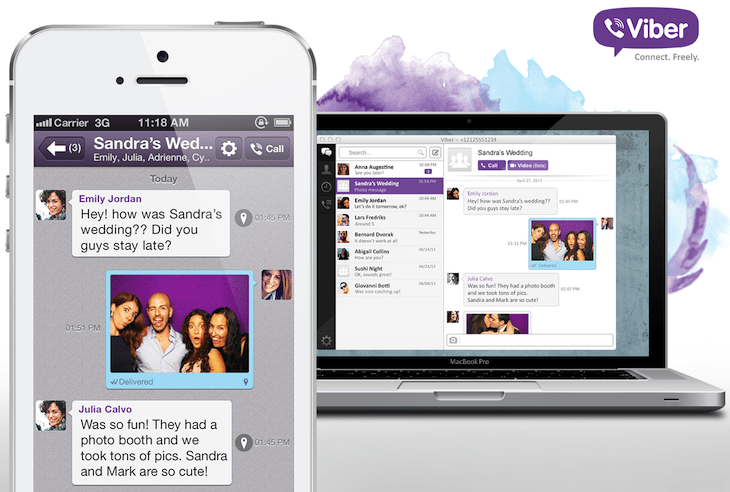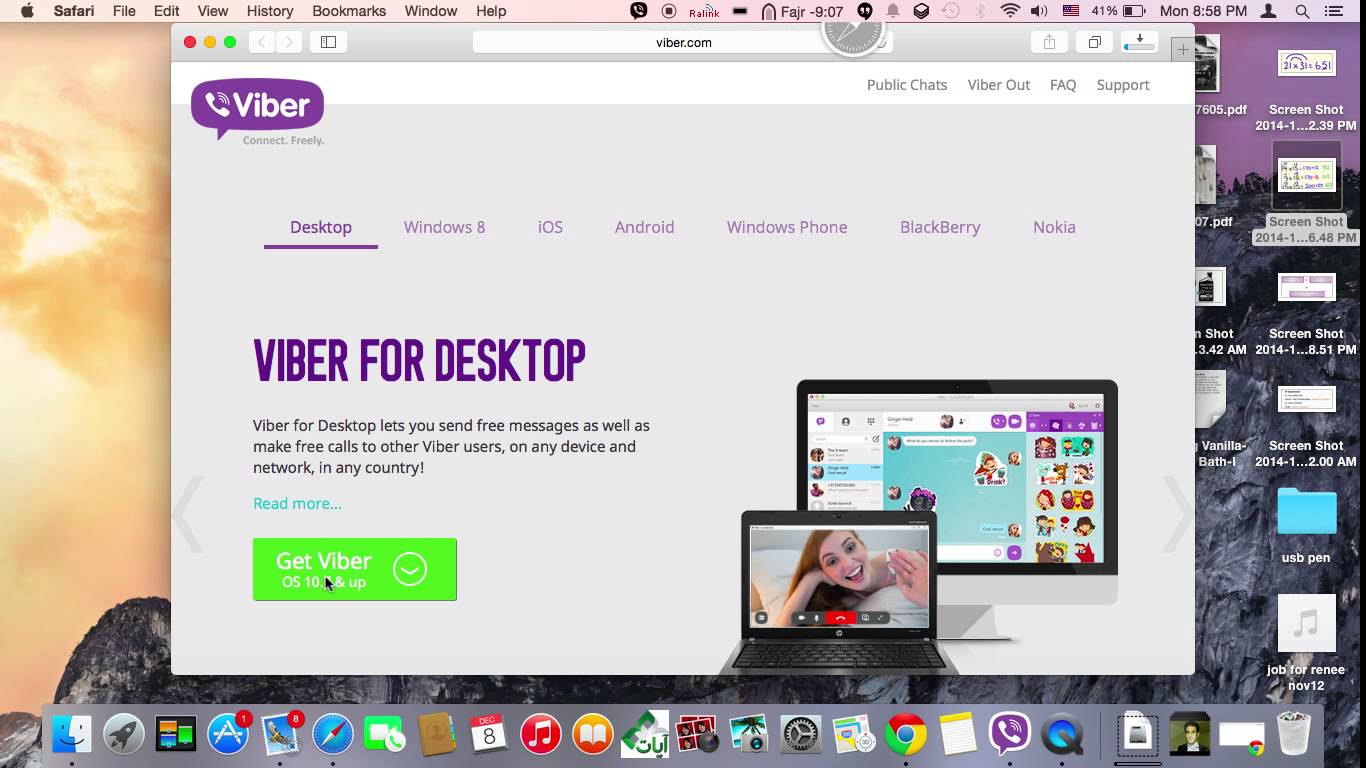 Features of Viber 9.6.5:
Easy to use.
Only need of internet.
Send messages, audio and video call with free of cost.
No need of any extra software and restart of your system.
It is a great tool.
Worldwide used the software.
Its compete with Whatsapp.
Just install application and registration.
Sync to your contact and messages.
Transfer ongoing calls between devices.
Free photo messages.
Able to work with various input devices.
What's new in Viber 9.6.5:
HD video calls.
Attach files send messages with documents, presentation, archives, and other files.
Delete send messages to remove a message for all member of conversation even after it's been sent.
Now its even easier to share viber with your friends from the more screen.
System requirements:
64-bit Intel processor.
OS X 10.11 or later.